WELCOME TO THE FRATERNITY!
Howdy cricketeers! You made it to the most AWESOME website on the Internet. Make y'all self at home and let us know on twitter if its all fine and dandy!
You can find out about the comentatorization MVP, me, follow my thoughts on cricketball in my Blog, check out some TV at the Media Center and shop my SUPERSTORE for all its awesomess! #LETSPLAYBALL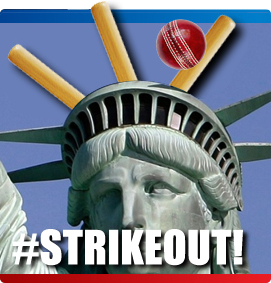 Tweet Tweet

Live updates of all my cricketeering comentatorizations and an AWESOME chance for all you frat members to say howdy! Follow
@UScricketguy
buddy!
The greatest show on earth y'all… THE INTERNATIONAL CRICKET CONGRESS WORLD SERIES 2015! All the awesomeness, decision timber destroyers and superstar sluggers in one state,  #LETSPLAYBALL! League A Kangaroos Britland Triple Tigers Bang Ladish Franchise New Z-Land Sri Laska AfghaniStanford College of Cricketball Scotchland Cricketeers   League B Indiana PakiStanford University of Cricketball South Continue Reading »
January 26, 2015 UScricketguy
Glenn 'The Big Show' Maxwell for punting a garbage can in the dugout after his strikeout. West Indiana franchise refusing to play ball against arch Nemesis Indiana in a Testing Major League Series because they wanted a Big Bucks contractionization. Thisara Carrera 911 fumbling RoHit Karma on 4pts… he went on to slug a Continue Reading »
December 2, 2014 UScricketguy